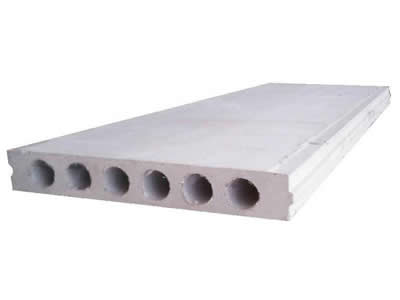 Magnesite partition wall panel is the product of mixing various inorganic materials such as magnesium oxide and magnesium chloride. It's reinforcement materials are glass fiber and bamboo strip, and its main fillers are industrial remainders including bubbles, sawdust, fly ash and slag powder or crop straw and rice husk powder. Then it's hardened into molds. Based on the load-bearing requirement, the mixing material can be used as exterior wall panels, interior wall panels, roof panels, floor slabs, bounding walls and sound-absorbing panels after reinforcement.
As a new compound material product, magnesite partition wall panel is made by fully using industrial and agricultural waste, so it's really a kind of green construction material.
Advantages
Magnesite partition wall panel contains countless honeycomb tiny holes inside, leading to the specific weight of only 0.55 which is the 1/8 of concrete and the 1/4 of hollow brick, so it can float on the water. The use of this panel can decrease building weight can decrease the difficulty of construction on soft soil foundation.
All the main materials are inorganic incombustible substances, so this wall panel shows reliable fire-proof performance and can resist fire for 4 hours. Due to the addition of air, the thermal conductivity of this panel is only 0.12 W/mk and the sound transmission loss can reach 45 dB.
Magnesite partition wall panel adopts dry construction, and it can be freely cut into any size. Therefore, compared with clay solid brick and hollow brick that adopt wet masonry, its construction efficiency can be increased by over 10 times.
Beside the precise size, magnesite panel shows high flatness of the surface after installation and it can be directly sprayed or pasted with wall tiles without any shedding phenomenon.
The panel is so thin that the indoor usable area can be increased.
The panel owns porous structure and it can also be nailed, planed and drilled, so the water pipe installation and embedding of electric cables are more convenient than those of other wall panels.