Research center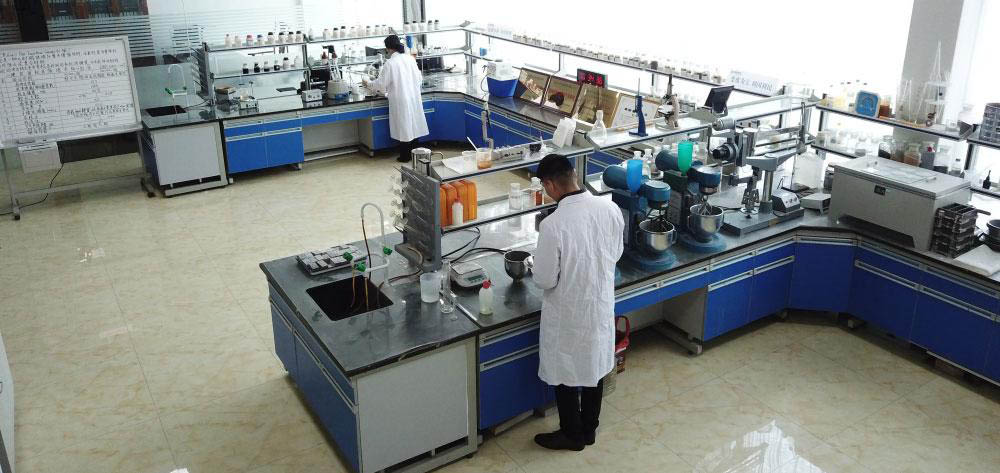 TANY machinery engineering technology research center was found in May of 2010. The total building area is about 2,000O, including about 700 Oof lab area and 1,000 O pilot workshop. More than 200 testing equipment is equipped in the research center. They can be used for the development of solid waste utilization facilities and is worth nearly 20 million yuan.
The transformation of scientific and technological achievements is actively promoted in the technical center through independent research work and production-learning-research cooperation. And gypsum wallboard production line, light weightwall panel production line,thermal insulation coating line and precast concrete (PC) components and equipment are successfully developed. By combining technology and production, TANY company continuously develops the production devices which are full of technological innovations and can also meet the market demand.
Technical achievements
In 2009, TANY was rated as "China patented Shandong star enterprise" by Shandong science and technology department and Shandong intellectual property office.
In 2009, it was rated as "provincial contract keeping and credit attention enterprise" by Shandong industry and commerce bureau.
In 2010, it was rated as "Well-known brand of China construction materials and machinery".
In 2011, it was rated as " National high-tech enterprise" by ministry of science and technology .
In 2012, we smoothly passed two provincial identifications of science and technology achievements for 'Gypsum Wall Panel Manufacturing Machine' and 'Cement Foaming Thermal Insulation Wall Panel Production Line'. The technologies are in leading position in China, and we obtained the scientific and technological achievement certificates..
Learn More
Technical team
The research center has 92 research specialist staffs, including 34 senior professional researches. All the main members have rich background of professional knowledge and decades of technical experience in construction material field. All of them are familiar with process, good at research and full of innovation.
Qi Cui: Director of R&D center
Deju Zhu: Director of R&D center
Duanheng Weng : Technical leader
Pingtao Tu : Technical leader
Learn More